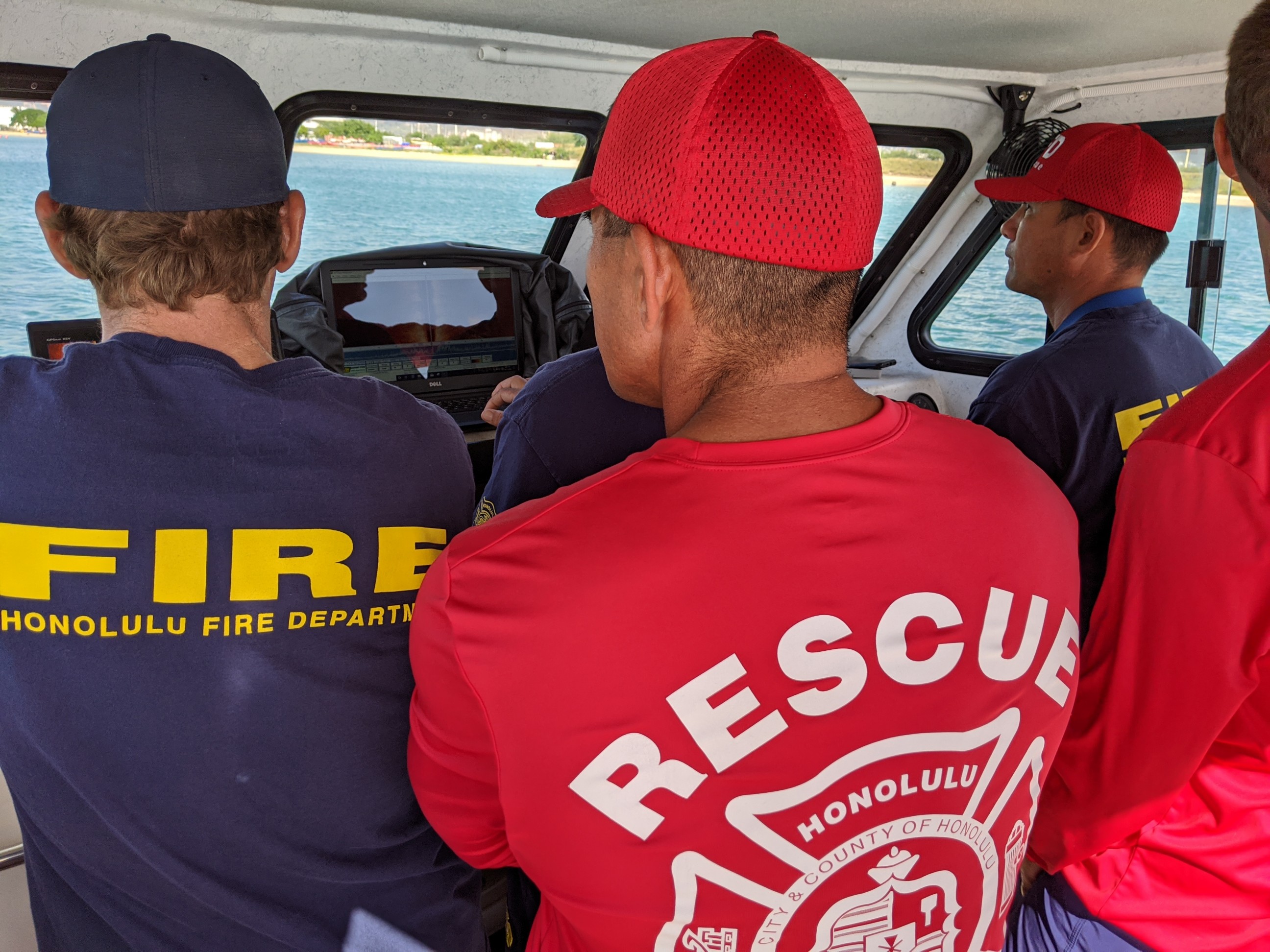 In December, our Director traveled to Honolulu Hawaii to provide a 2-day class on the Fishers' Side-Scan SONAR system. Honolulu FD recently purchased a JW Fisher's system for their agency. Rescue team members from both the Honolulu and Maui Fire Departments challenged themselves over the two days to learn about and then operationalize this technology.
The class consisted of one day of classroom education followed by one day on the water putting into practice their knowledge. An assortment of underwater targets were set up to practice honing their skills. They worked on locating and identifying these targets while exploring the capabilities of their system. During the training, a sunken vessel was discovered that was not known about previously
The group worked hard and did a great job. As a result of their efforts the group has greatly enhanced their abilities to perform underwater search, rescue, and recovery operations. Certificates of completion were issued by Dive Rescue International.