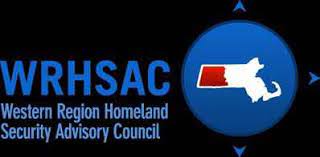 NPSS has the honor of being asked to present at this year's inaugural First Responder Mental Health Resilience Conference on October 27. Sponsored by the Western Region Homeland Security Advisory Council, this month-long program is designed to present leading-edge approaches to fostering mental health resiliency in first responders.
NPSS will be providing two presentation that day. The first, "Peer Support and Emerging Sciences: Blending the New with the Traditional for Enhanced Wellness and Resiliency", will explore some of the current science such as neuroplasticity and how it can be integrated into Peer Support. The second presentation, "Enhancing My Personal and Professional Skills for Enhanced Wellness and Resiliency", will take attendees on a self-evaluation of their self-care and how this information can improve both their own and the people that they serve lives.
Peer Support and Crisis Intervention has continued to evolve over the years. Understanding where we came from, where we are at today, and what the future of Peer Support may hold will be a part of these presentations. The overall goal is for attendees to understand some of the "Whys" behind various intervention and support tools and to improve areas in their own lives that may need more focus.
For more information please click the link below:
https://wrhsac.org/news/first-responder-mental-health-resilience-conference-october-2022/